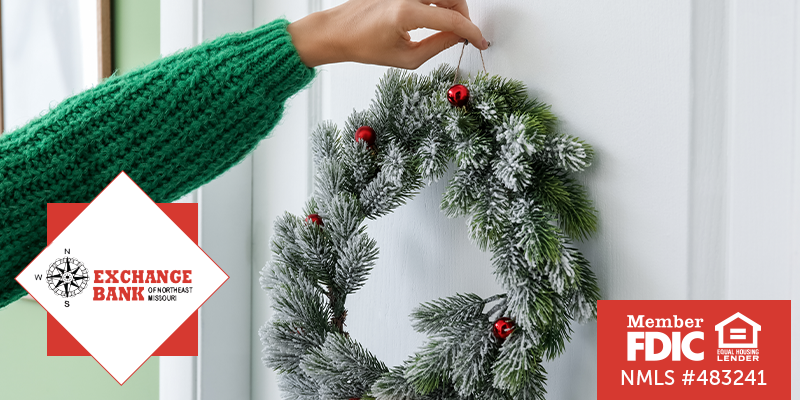 Whether you are hosting this holiday season or simply trying to get into the cozy spirit, we've got some budget-friendly transitional décor tips to spruce up your home!
Less is More
Decorating for fall and winter can seem incredibly overwhelming and expensive if you pick out décor for every seasonal transition and holiday. The key is to keep things simple and pick out items that will last you through the new year. If you decorate separately for fall, Halloween, Thanksgiving, and Christmas your décor gets lumped into themes that you'll want to swap out.
Never a Bad Neutral
Picking out neutral décor that works with your everyday home's interior is the easiest tip for transitional décor. This means when Christmas comes along, your fall/winter décor should still be up and cohesively fit with those obvious Christmas items you add in. Think cream, tan, beige, brown, olive, etc. The key to a good neutral is it works even if you choose to add a crazy color. You can easily add pops of color through small accents without having to purchase all new decorations.
Transitional Pieces Are Key
Fall and winter are already a busy and stressful time of year. By using the less is more approach, you will spend less time packing away décor every few weeks and actually enjoy adding simple touches here and there throughout the holiday season. Plus, this is less stuff to store away for the 9 months you aren't using these items – SCORE!
The key to transitional décor is to pick items that do not scream "fall" but give you a feeling of the season. For many, fall brings a cozy feeling, so in this instance invest in plush blankets, lanterns, candles, simple wreaths, faux greens, and neutral pillows.
Don't Skip Wooden Accents
Whatever you do, do not skip out on the wood accents. Wood is one of the easiest and most versatile ways to decorate without feeling so decorated. Incorporating hints of wood here and there adds an instant and natural warmth. Use styled logs or an organic branch to spruce up your décor. You can even dress up the wood with cranberries or lights throughout the season. Even if you choose not to burn the wood, you will most definitely add a cozy appearance.
Think Texture
We layer clothes in the winter, we can most definitely layer our textiles. Create a cozy element by adding or layering your little details such as rugs, pillows, blankets, and drapes. These items will fit perfectly if you already stick to a neutral-based décor by adding a pop of color or texture.
Lastly Lights
Don't skip on the lights during the colder months. Lighting adds instant coziness to a space and there are so many great ways to incorporate it! Set the mood this season with candles, string lights, lanterns, etc. to add a warm glow.
Décor is so important this time of year to get in the spirit of the season – don't allow it to bust your budget or take up too much of your time! Get pieces you love and more importantly – can reuse!
Exchange Bank of Northeast Missouri
Member FDIC
Equal Housing Lender