Posted On: October 26, 2022 by Exchange Bank of Northeast Missouri in: Home Improvement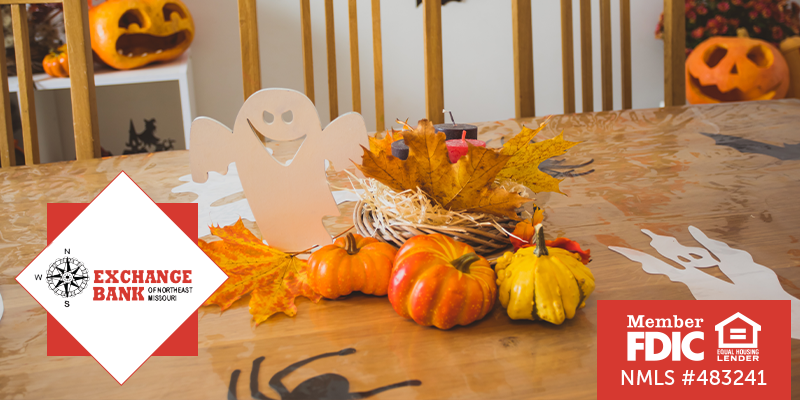 Hosting is what many look forward to during the holiday season, but with the excitement, it can also bring stress. Whether you're hosting Christmas or a small gathering, these tips will ensure your event is a blast. Take the stress out of hosting with these effortless tips for entertaining!
Coordinate Schedules and Plans Early On
When it comes to getting a holiday party on the calendar, it can often be extremely difficult. Before you start planning dishes, décor, and more consider whom you plan to invite and a realistic budget you'd like to stick to. You are better off sending invitations early on and requesting RSVPs by a set date. Doing this will get your party on everyone's calendar and give you a ballpark idea of guests attending.
Create Your Own Invitations
Invitations are great however they are an additional cost. To lower this expense, consider creating your own invitation. You could utilize a Christmas Card as your invitation and knock out two birds with one stone. If you'd like to ditch the invitation altogether, consider sending out a virtual invitation or creating an event on Facebook with your friends.
Plan Out Your Menu
If cooking is not your favorite, consider catering or hosting a potluck-style party. A potluck can be an easy option for everyone attending to each bring a dish or side. If you're looking for some ideas on food, consider:
Charcuterie night (each brings an item)

Themed charcuterie board night (assign a themed board to each attendee – cheese, Italian, desserts, dips, fruits, etc.)

Dip night
Traditional potluck

Nacho bar

Make your own pizza
Stop Doing Dishes
To keep it simple for you and your guests, stop doing the dishes. No one wants to be preoccupied at your party. It's natural to want things to look beautiful and taste delicious, but you will be more likely to enjoy your time and avoid the hassle with dishes you can toss. There are great options you can toss that look identical to real tableware. A top holiday hosting tip is to get Tupperware or to-go boxes for guests to take home food. This is a great option for less cleanup and less food taking up space in your fridge.
Utilize Transitional Décor
Décor is so much fun to fancy up your event, but it can also eat up your budget if you allow it. When it comes to holiday décor, use items you already own or buy items you can religiously reuse. If you are thinking of creating a theme, go with a theme you already have décor for. Consider doing some DIY projects for décor options, a craft, and a table setting – bonus!
Make entertaining this holiday season effortless with these tips for less money and less stress. Happy Holidays!
Exchange Bank of Northeast Missouri