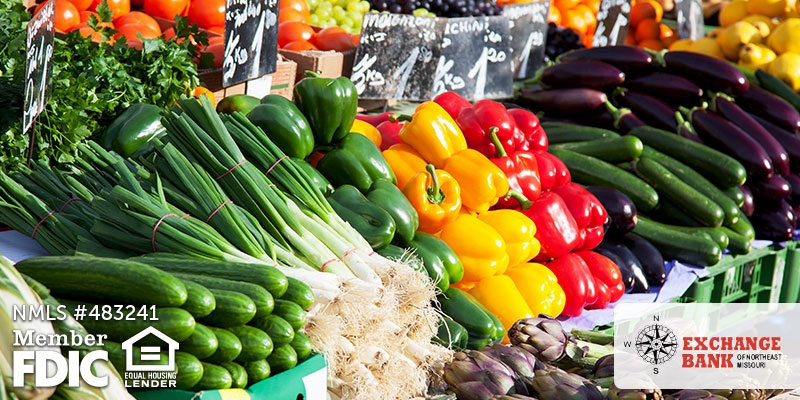 Did you know it's possible to cut your grocery bill in half by making some simple changes? Many consumers are spending much more on food than is necessary and those grocery bills can add up faster than expected. Before you take your next trip to the store, read these five helpful tips.
Always plan ahead and stick to the plan.
The grocery store is a prime place for impulse purchases to rack up. Rather than figuring out what you need once you get there, plan your meals for the week and stick to the plan. Avoid the tempting aisles that you don't need to visit and only get the food that's on your list.
Keep an eye out for deals.
There's a good chance you can find what you need either in bulk or on sale. Buying something in bulk will last you much longer and often ends up being a much better deal than the smaller portions. When things you use frequently go on sale, like spices, canned goods or packaged snacks, you might as well stock up so you're saving money down the road and getting the best deal.
Limit the grocery trips.
The more often you go to the store, the easier it becomes to make purchases you don't really need. Going once a week or once every two weeks is doable rather than making shorter and more frequent visits.
Generic is the way to go.
The biggest difference between name-brand and generic brands is the packaging. Save yourself some money by sticking with the off-brand products – they're practically the same thing except much cheaper.
Check the prices at checkout.
Pricing errors are more common than you think. Keep an eye on the register as your items are being scanned, so you know the price it was advertised as is what you're paying. Prices are constantly changing at grocery stores, so you might catch a pricing error and get an additional discount if you're lucky.
If you're looking for some lifestyle changes to make that will have a positive impact on your bank account, your grocery bill is a great place to start. Become an expert grocery shopper and say goodbye to spending most of your income on food!
Exchange Bank of Northeast Missouri
Member FDIC
Equal Housing Lender