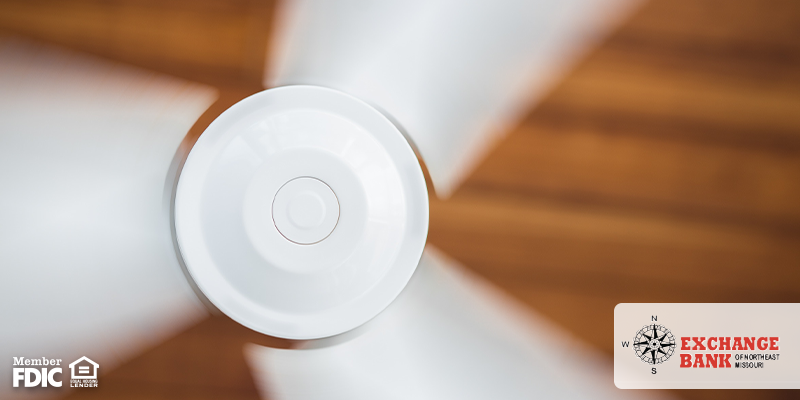 Summer is here and it's a scorcher. How will we ever survive this heatwave, and still not break the bank on energy costs? Luckily, we've got all the best tips and tricks to keep your home cool on a budget.

Invest in Thermal Curtains
Getting blackout or thermal curtains will save you money over these sweltering months. By keeping the heat out, your air conditioning won't have to work as hard every day to keep the house cool. This means big bucks will be saved! Keeping your blinds closed or curtains pulled together can save you up to 7 percent on bills and lower your indoor temperatures by up to 20 degrees.
Turn Down the Hot Water
A cold shower will feel good when you come in from the summer heat. Look at your hot water tank and turn down the maximum temperature. This means much less energy will be used to heat your shower, washer and sinks. You don't need the water to be scorching hot, so this will help you to not burn through your money as quickly.
Install Fans
Installing ceiling fans will help warm air rise instead of just circulating it through the house like box fans do. Set your fans to run counter-clockwise in the summer at a higher speed. This helps to create a breeze effect throughout the room, keeping you cooler.
Lights Off
If you don't feel like investing in energy efficient bulbs, simply turn the lights off. These bright sunny days will help light your house, saving on your electricity bill. If you are willing to spend money to make money, get rid of incandescent bulbs and switch to compact fluorescent lamps. Incandescent bulbs waste about 90 percent of their energy in the heat they emit, so getting rid of them means a cooler home for you.
Grill It Up
Try to enjoy the heat with friends and family by BBQing outside. This will help keep your home cool, as you aren't having to heat the oven to 400 degrees for an hour. Your home already feels warm, so having a stove or oven on will only make it worse.
We hope you can beat the heat with these simple tips! If you're looking to save a little more this summer, contact Exchange Bank of Northeast Missouri about opening a savings account. We'd love to help you fuel your financial success.
Exchange Bank of Northeast Missouri
Member FDIC
Equal Housing Lender