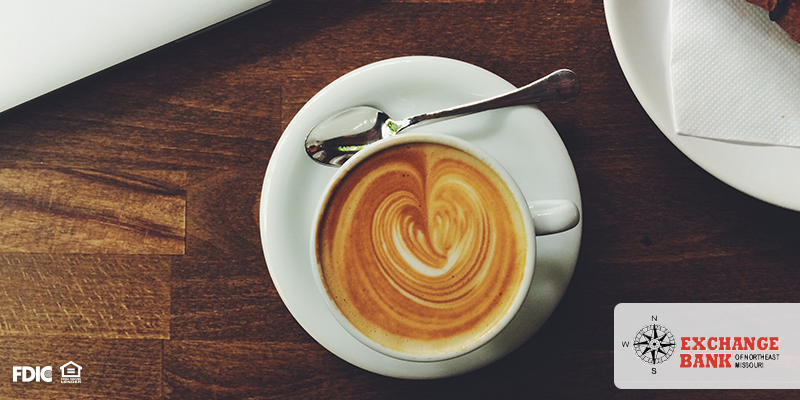 Making your way through the drive through every morning before 7:30 may give you a refreshing start to your day, but at what cost? The ideology that coffee shops and other retailers capitalize on is the notion that these small expenditures add a little excitement to your day without a hefty bill. However, when you enjoy perks like these on a daily basis, they add up, and quick!
Financial author, David Bach, is the mastermind behind the Latte Factor. This helpful calculator enables shoppers to see not only the cost of an individual purchase but the lost value it could cause for further investment as well.
For example:
If you purchase a $4.45 grande latte from Starbucks every weekday for the next thirty years, the total cost of your daily coffee is $34,786.29. However, if you had put that weekly $22.25 expenditure into an investment with an average earnings rate of eight percent or more, you could have made $109,225.02 in earned interest during that time. This showcases the true cost of a daily latte as the overall product expense ($34,786.29) + the lost interest ($109,225.02) = ($144,011.30)
While less than $5.00 a day may seem like chump change, compounding these expenses on a long-term level can showcase helpful savings opportunities to maximize your retirement savings efforts and limit unnecessary spending.
This equation doesn't work just for coffee either! If you find yourself splurging for a fast-food lunch break, buying extra sodas at work, or even paying for a magazine you hardly read, you'll soon find that all of those little expenses can make a big impact.
To help break some common splurging habits Exchange Bank of Northeast Missouri recommends the following:
Before making a purchase, ask yourself, "Should I spend these funds or should I invest them?"
Use free services like our Online Banking or Mint to visualize your spending and see areas where you can cut excess.
Remember the rule of 7. On average, invested funds will double every seven years, without any added contributions.
Utilize accounts like IRA, HSA, and 401(k) to maximize the dollars you invest and save.
If you have any questions on how to get started, or want to learn more about how to make your money work for you, our trusted personnel are here to help. Just stop by or drop us a line to set-up an appointment today.
Exchange Bank of Northeast Missouri
Member FDIC
Equal Housing Lender