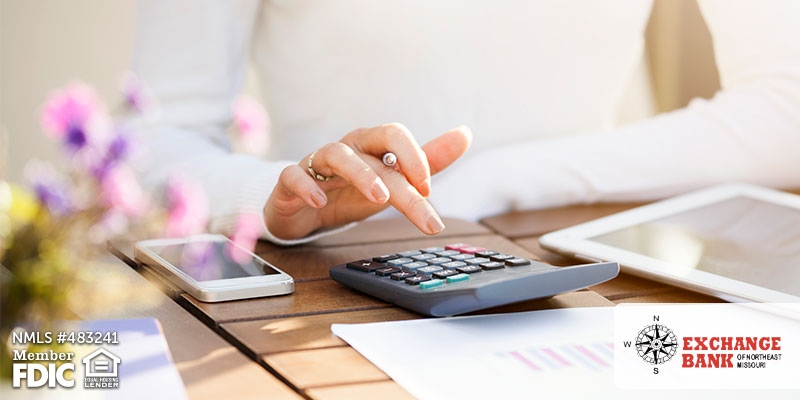 Spring cleaning doesn't just have to be about your house - sometimes your finances need a good dusting, too! We've put together some great and simple ways to clean up your finances and start fresh with your spending habits!
1. Clear Out the Paperwork
Paperwork from your finances can pile up quickly. Now's a great time to file through those old papers, make digital copies in a safe place and put them in the shredder. Not only will this declutter your office space, but it will help declutter your mind.
2. Take a Look at That Credit Report
We understand that checking your credit report probably isn't high on the list of your priorities. With a new season underway, take a minute to sit down and look it over. It's important to make sure there aren't any mistakes, so your credit score isn't taking a hit.
3. Bring the Budget Back
Maybe you started budgeting but lost hold of it over the holidays when things got busy. No worries! There's no better time than now to get back on track and start following a budget again. If you're still following a budget, now is a great opportunity to dust off the papers and make some changes!
4. Throw Out Old Accounts
You might have some unnecessary things, like unused credit card accounts or an old 401(k) form, to get rid of this spring season. Carefully filter through the accounts you have and throw out the ones you no longer need.
5. Clear Some Space For a Financial Advisor
Talking with a financial advisor is a great way to set you on a path for financial success. If you aren't sure where to start, try taking an online survey to get set up with a financial advisor who's right for you. This is a great way to hold yourself accountable for your spending.
6. Get Your Savings On Track
Automating your savings account is a great way to stay on track financially. After figuring out your budget, spend some time thinking about some of your saving goals. What are some short-term things you could save for? How about long-term investments?
Utilizing these financial spring-cleaning tips is a mood booster and stress reducer all in one. Give them a try this spring season, and open a savings account to store your cash!
Exchange Bank of Northeast Missouri
Member FDIC
Equal Housing Lender