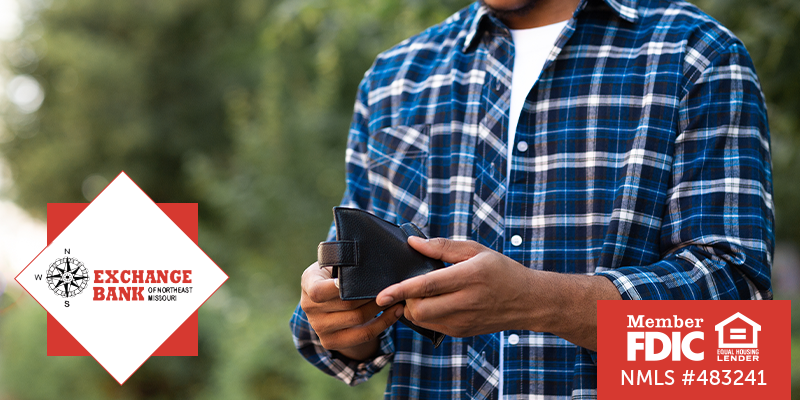 As the weather gets cooler and summer becomes fall, it's important to tighten up your budget, especially before the holidays. Don't let the busyness of fall and back-to-school lead to overspending or big money mistakes. Maintain your budget this fall by reading up on the 10 most common money mistakes to avoid.
1. Not Setting Your Fall Budget
A huge mistake we all tend to make during the fall is not adequately planning out activities – especially the pricy ones and setting an accurate budget for them. Overspending on activities is a huge factor that may take you over budget. Between kids activities, tailgating season, and soaking up the last of the nice weather in full swing, be prepared and do as much planning as you can in advance.
2. Not Budgeting for Gifts
Fall time means the holidays are just months away. If you haven't already, start budgeting for your holiday plans – plan for activities, gifts, supplies, and gatherings in advance. You'll thank yourself later if you start budgeting for those gifts now rather than later. Keep your celebration expenditures within your budget.
3. Keeping Your Home Too Cool
Your air conditioner was probably the most expensive item on your energy bill this summer. The best part about fall is the cool and breezy weather – use it to save energy! Shut off the AC and open the windows. You can also save an additional amount by allowing your home to be naturally heated and lit with the autumn sunshine. Saving energy here and there will help lower the bill for some additional savings and keep you from a hefty bill.
4. Buying Out-of-Season Produce
As fall comes, it becomes harder and harder to get fresh produce at a decent price. Make sure you check the prices, especially on out-of-season produce to avoid overspending on produce that may not be the best.
5. Not Taking Advantage of End-of-Season Sales
With summer being over, now is the time to purchase those over-priced items for less. Purchases in season can be expensive, so look to purchase in the fall to save hundreds on those big-ticket items when you upgrade the grill, patio furniture, pool accessories, etc. This is also a great hack to start Christmas shopping for some items on sale!
6. Not Canceling Subscriptions and Memberships
Cancel those subscriptions and memberships you can live without. Fall weather is perfect for exercise. Get rid of your gym membership and exercise for free outdoors! Challenge yourself to go a few months without streaming subscriptions or narrow down to keeping just one.
7. Not Taking Advantage of Lower-Priced Activities
Summer and fall tend to be the busiest months packed with fun activities. Before you spend your savings on activities, do your research for lower-priced or free activities to enjoy and layer those with outdoor activities. Take advantage of outdoor activities such as farmers' markets, pumpkin patches, fall festivals, sports, parks, and recreational activities.
8. Overspending Too Much on Fall Fun
For some activities, rather than purchasing a day ticket, you can get a fall membership or a month-long membership to enjoy the fun longer and get some sort of deal. Take advantage of these opportunities that have a set cost to budget for. Not only does it save money to buy a pass, but it is an on-going activity to join in on.
9. Not Making a Meal Plan
With school back in session, it is important to start budgeting for more of a routine meal plan. Plan for breakfasts, packed lunches, and suppers. Go to the store with a list and meal options in mind to work seamlessly with the week you have ahead. It is great to plan for snacks on the go as well to avoid mindlessly spending money on food out.
Take some time to plan out your fall expectations and events, and budget to save yourself from making one of these money mistakes. Make your fall fun and financially efficient with these tips! Save now so you are ready for holiday expenses.
Exchange Bank of Northeast Missouri