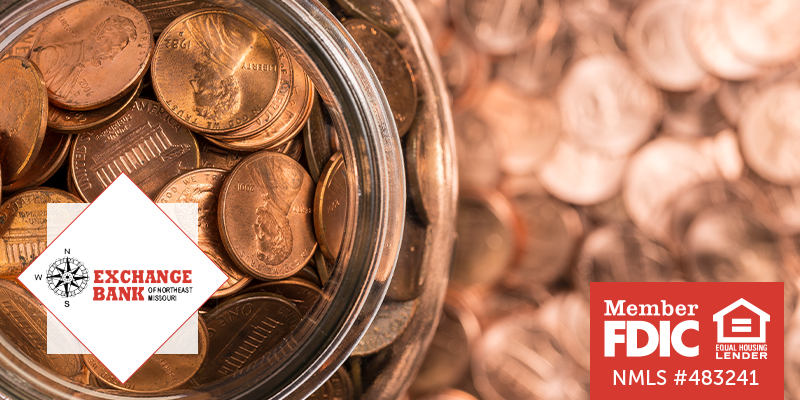 Saving money over time is often one of the hardest things for a household to do. Between monthly bills, household essentials and daycare, you may ask yourself, 'is there even anything left to save?' If this sounds like you, read these tips to increase your savings game over time!
Stick to Your Monthly Budget
Sticking to a budget is a simple concept, but in reality, it can be very difficult. Try to plan your expenses a month in advance so you know what items you need to buy. For example, in August, families can plan for back-to-school supplies on top of the regular expenses. Then when you're tempted to buy something, you are equipped with a budget to remind you that you don't need to make an extra purchase.
Pay Off Any Debt
There are two major benefits to paying off debt as soon as possible. 1) After your debt is paid off you can start sending that extra money to your savings account. 2) You will no longer have to pay interest on top of the debt you're paying back. It may seem small, but small amounts add up over time. So instead of handing over interest payments little by little, pay off debt to start saving little by little!
Set Goals for Yourself
It's a lot easier to save money when you have a goal in mind. Saving just because you know you should isn't going to help when you see some well-targeted Instagram ads for something you really want but don't need. So, take out a pen and paper or the Notebook on your phone and write down your goal right now! Do you have a family vacation you'd love to take? College you need to pay for? Or maybe you need some emergency funds? Whatever the goal is, write it down and think of that the next time you're tempted to spend money on an unnecessary item.
Direct Deposit to Savings
Just like you can automatically pay your bills at the same time each month, you can transfer money from checking to savings each month! You can also give your savings account info to your company, if they offer direct deposit, and request that a portion of your paycheck automatically go to the savings account each month. This removes the temptation to overspend while helping you save for emergencies or wish list items!
If you need more ways to save, contact us! Our financial advisers are always happy to help get you back on track with savings and accomplish your financial goals. In fact, it's what we do!
Exchange Bank of Northeast Missouri
Member FDIC
Equal Housing Lender