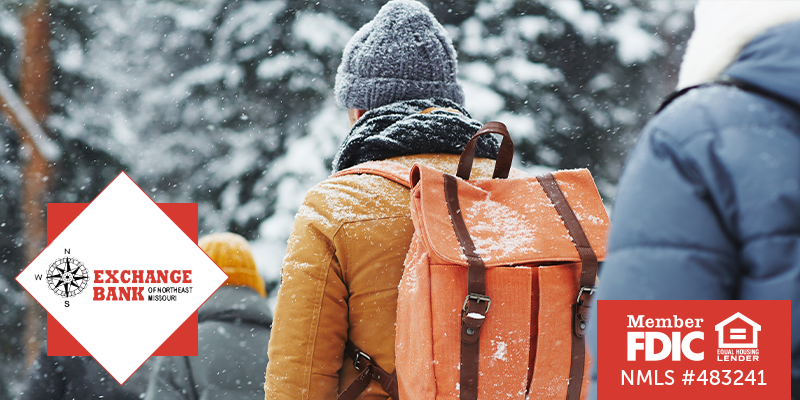 It's completely common to feel a mixture of emotions after the holidays – exhaustion, boredom, and some eager to kick off new year's goals. In this blog, we will be sharing some fun things to do in the post-Christmas, winter season to get you energized for the new year!
#1 Visit the Museum
The winter season is the best time to visit a museum, especially If you are looking for something to do on those cold and rainy days. Museums are a great way to get out of the house to enjoy yourself as you may in the summertime with great weather. Look into history and art museums in your area to check out – you'll be glad you did! Be sure to keep your eyes peeled for winter pop-ups throughout the season, there may be an art or history fair you can attend locally.
#2 Find a New Book
Snuggling up on the sofa or in a quiet library with a good book may be one of the most satisfying things to do when it's cold out. If you're not much of a reader, take a snowy winter's day to find a new book to prioritize reading again. There are so many wonderful benefits to simply reading a book, let alone the literary development and ability to learn many new things. Make reading an exciting mission this winter season. It's time to take a trip to your local library or even join in on an in-person or virtual reading group to grab book recommendations – there are also fantastic recommendations on the internet alone!
#3 Go On a Winter Walk
As many of us would agree, winter is typically the season we spend most of the time indoors. Getting outside is wonderful for your mood and health in general. Be on the lookout for a decent winter's day to bundle up and get outside for a winter walk. Whether you walk your neighborhood or find a good trail or forest, it can be incredibly stimulating to be outdoors and enjoy the nature. You'll feel refreshed, calm, and rejuvenated when you return!
#4 Try an Indoor Market
After Christmas is the best season for browsing and shopping. The new year tends to be the time people are less likely to shop and the shops are more likely to offer those post-holiday sales. Search your area for winter bazaars or local pop-up markets to grab those items you are in dire need for. This is a great activity to do as a get together with your family or friends on a cold winter's day. Taste some yummy treats, get some inspiration for décor, or spend some of that Christmas money you were gifted.
#5 Plan a Winter Sport Outing
There are so many fun winter sports to enjoy outdoors. Get a group together and spend a day outside skiing, snowboarding, sledding, tubing, or ice skating. This is a great option to fill up a weekend or even as a little winter weekend getaway. Buddle up and enjoy the snow!
#6 Plan Your Summer Trip
If you're feeling anxious about the cold, winter is the perfect time to plan out your summer vacation as motivation and something to look forward to. This is a great time to think about the destination you'd like to go, plan out the details and budget. Try booking in advance to snag a deal! Maybe then you will stop fantasizing about sunny beaches with palm trees.
#7 Learn a New Skill
When you feel stuck inside, make a list of things you haven't tried or would like to learn. The winter season is a great time to pick up a new hobby, and potentially follow your list of new year's resolutions you set for yourself. No matter your age, it is always important to push yourself to continuously learn, whether that be financially, regarding your health, a new life skill, culinary, beauty, really anything that sparks interest to you. There are many classes available out there to try out to get you headed in the right direction. These could be a one-day thing or possibly a new hobby you pick up!
#8 Organize a Food Tour
Though we all may still be full of decadent holiday dishes, the wintertime is great to try out that new restaurant or winery. This is a fun activity to plan with family or friends who are open to trying and sharing new dishes. This activity could be organized at our home where you all bring a new dish or cook together!
#9 Get Tickets to a Show
Get out of the house and enjoy a show! There are varieties of options of shows to attend for both the kiddos and adults. Look into what sparks your interest to attend. Get tickets for a band, concert, comedian, bingo, dancing, speaker, etc.
#10 Craft a Winter Project
You don't always have to leave the house to have fun this winter. Crafting is a great way to spend some time either individually or in a group. The best part about crafts is that they can be as minimal or detailed as you'd like. Look into DIY's, art, décor, organization craft ideas for what is up your alley and gather the supplies to have on hand when you have an open winter day to begin tackling your craft.
There is so much available to look forward to in the next few months, embrace the winter season with something fun and budget-friendly to do every day or when you get the chance.
Exchange Bank of Northeast Missouri  
Member FDIC 
Equal Housing Lender